A collaborative work between photographer David Dunsmoor & Cameron DuPratte, FINDINGS was a process-driven project that culminated in an interactive installation in The Union Gallery, located at The University of Kansas. The work included sculptural elements, hand-bound books, photos with handwritten text, & textile work.
DuPratte & Dunsmoor began the project by producing a series of photographs explored "chapters of growth." From these photos, a set of four, hand-made books and a take-home zine were produced, each focusing on themes of childhood, nostalgia, loss of innocence, and memory.
In the gallery, the four books were placed on a table with four chairs, inviting viewers to sit together and look through them. Additional photos were taped to the wall, and a series of thoughts, some serious, some humorous, were written on the wall in pencil. A stand on the gallery's far side held copies of the zine for viewers to take.
The central work of the gallery was an 8'x8'x8' illuminated curtain that hung from the ceiling in the shape of a cube. When the viewer examined more closely the ghost of a bedroom could be seen just on the inside.
Findings opening
August 2016
Kansas Union Gallery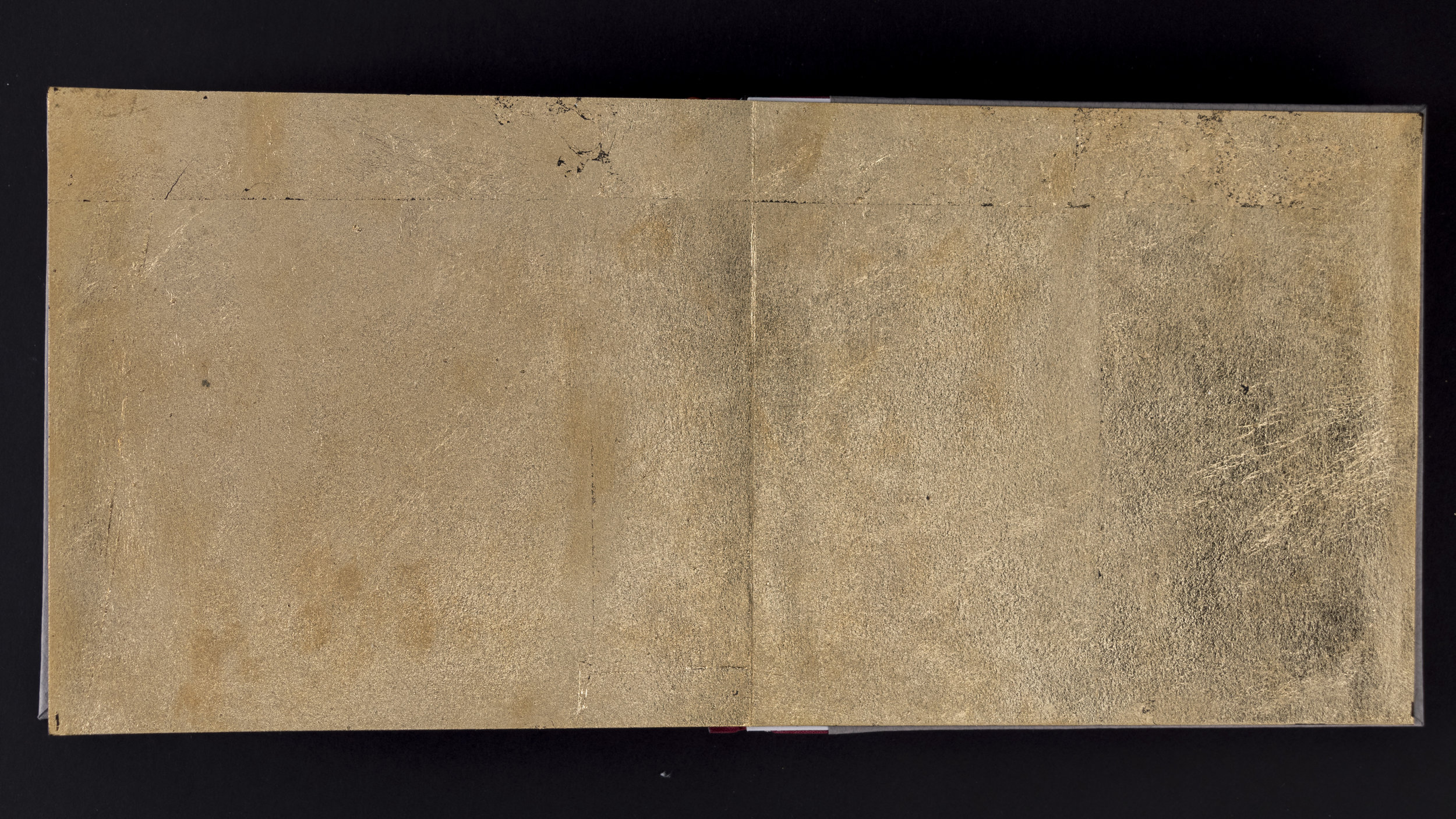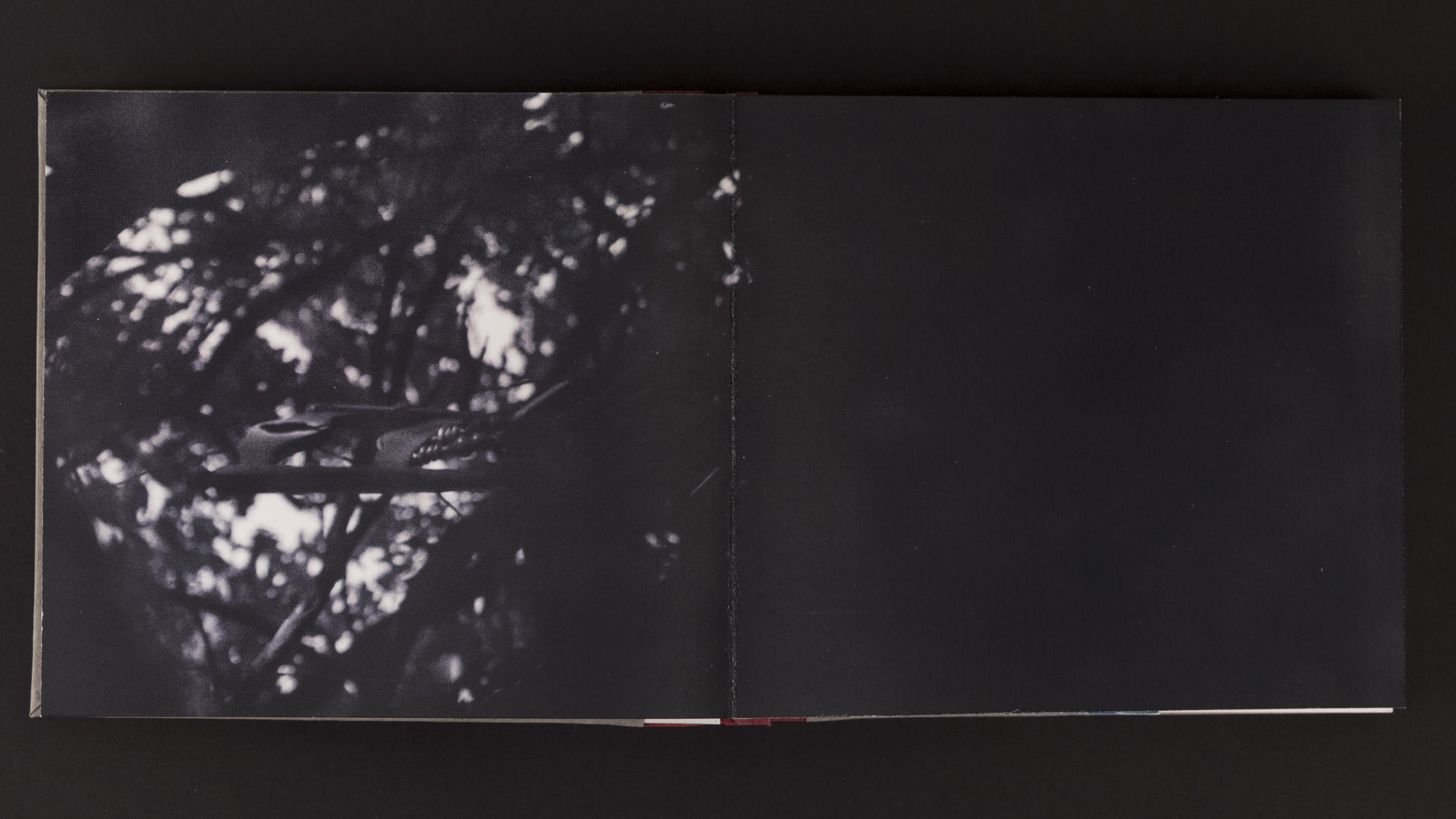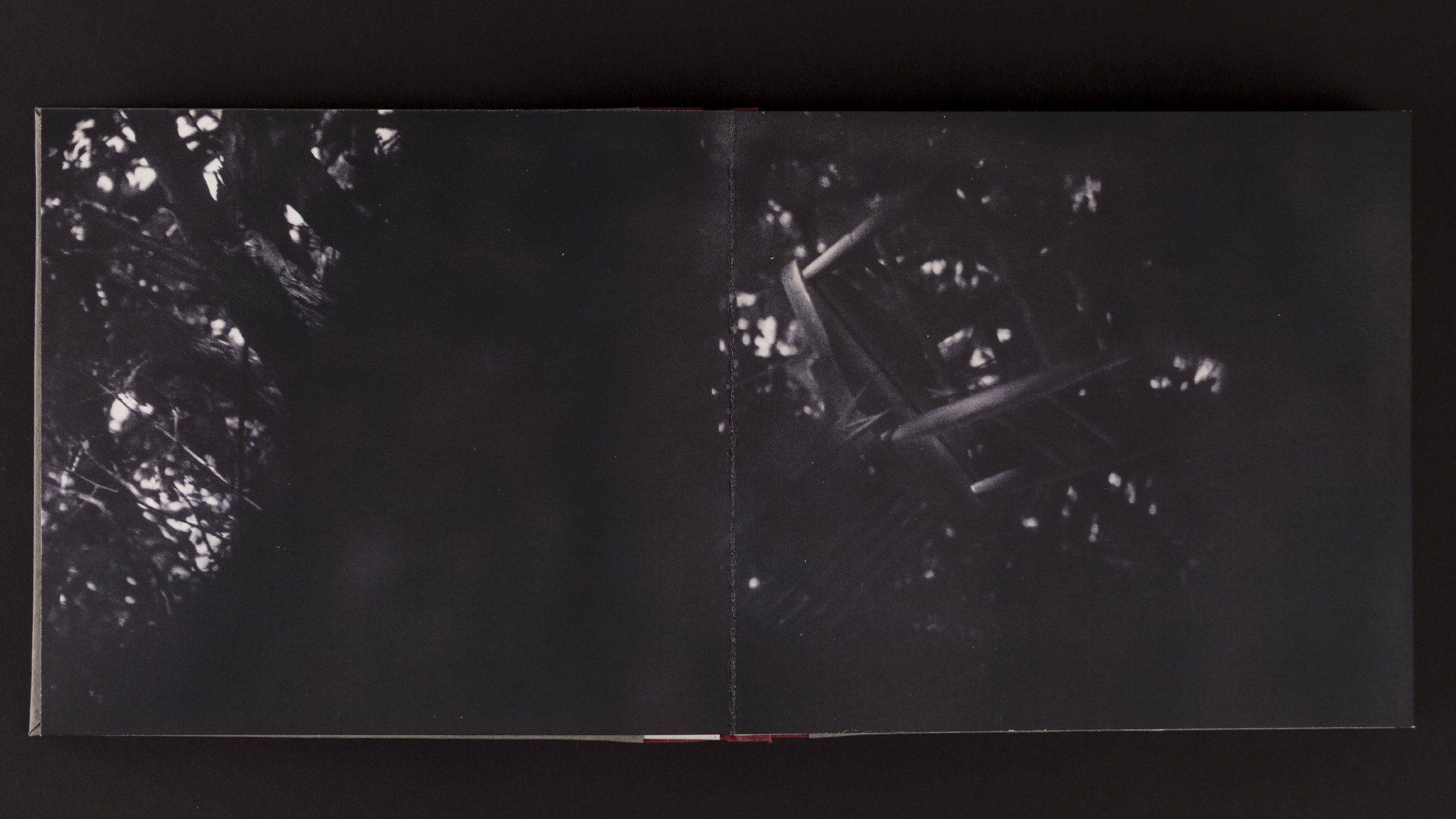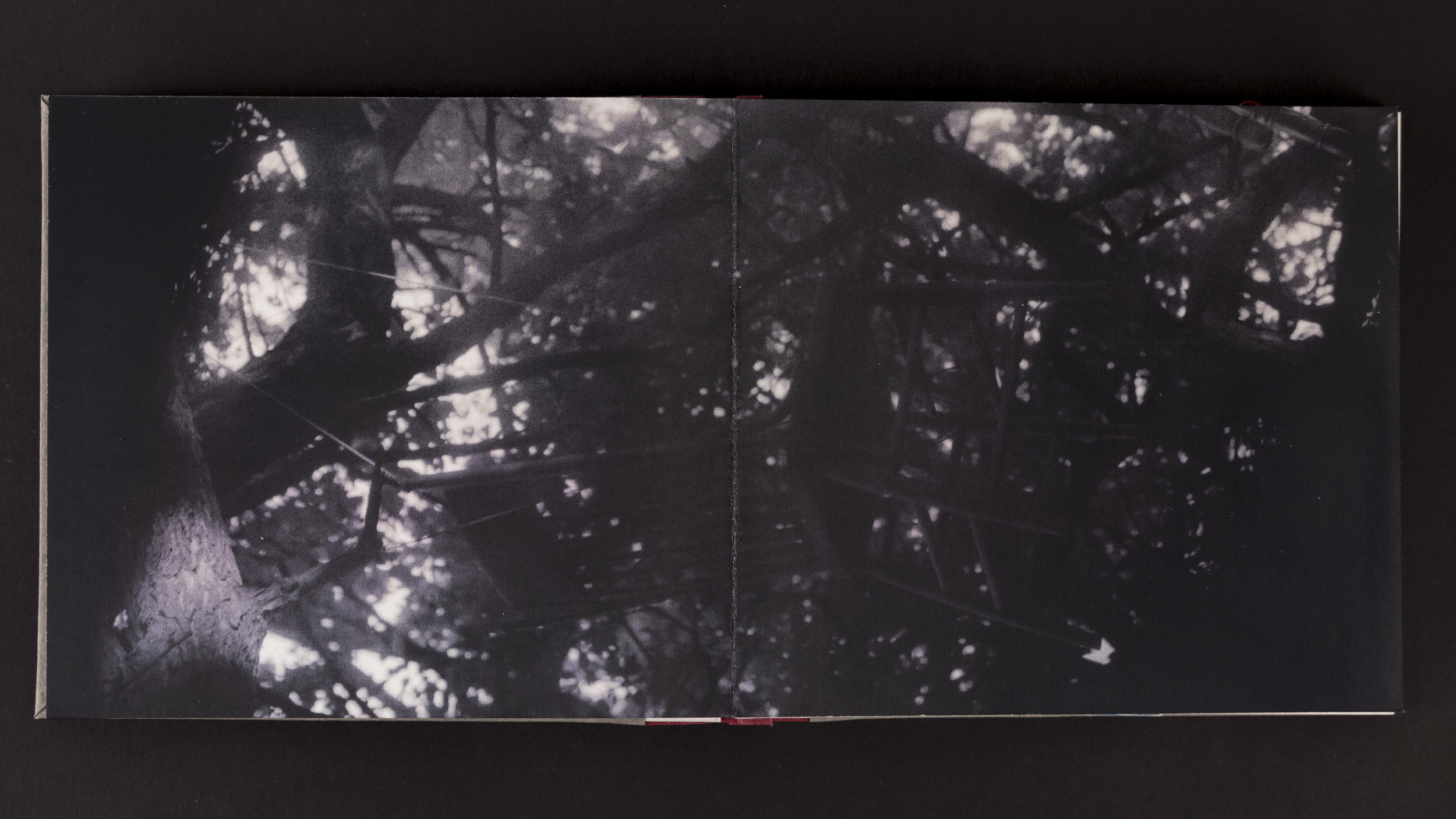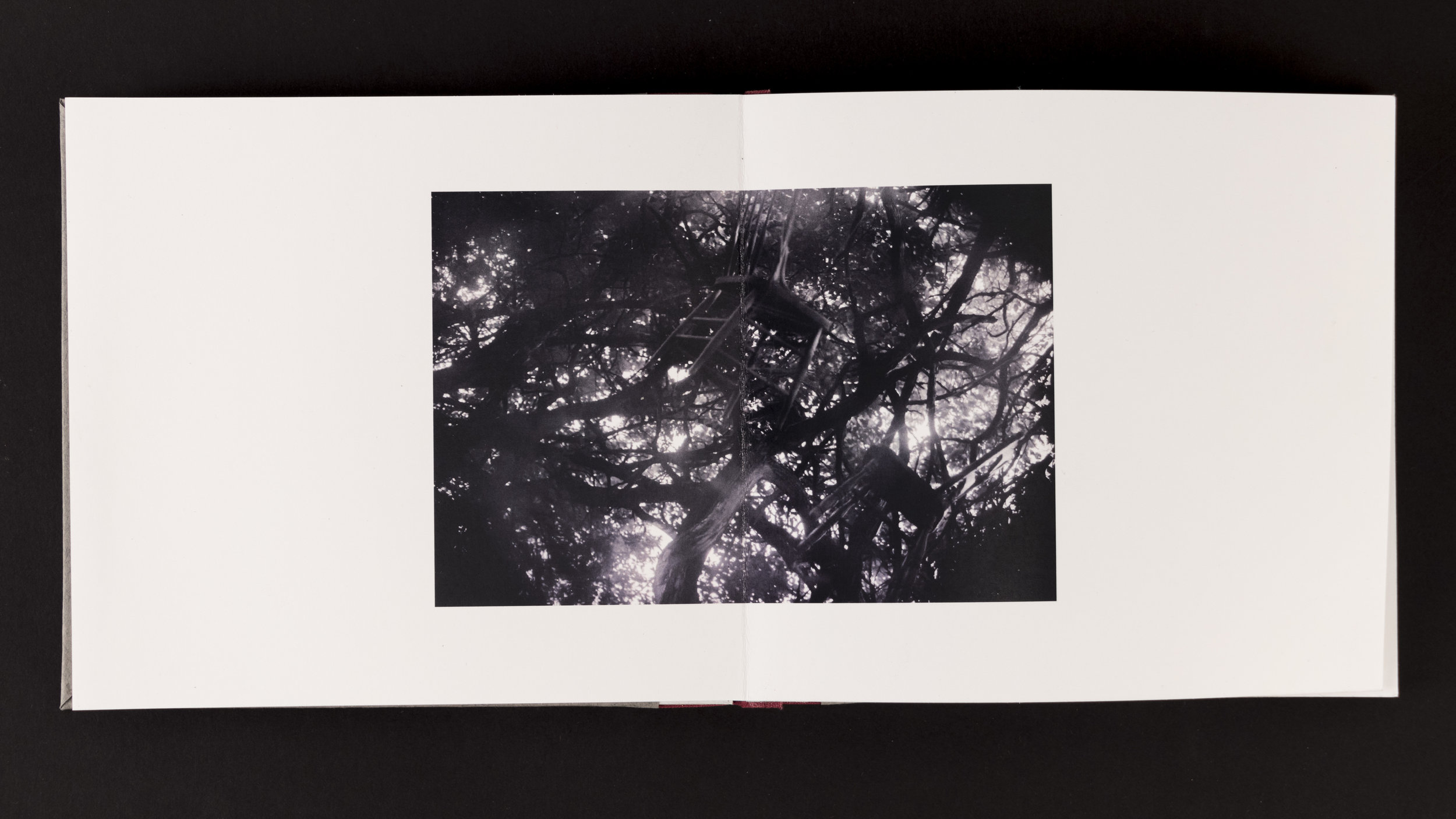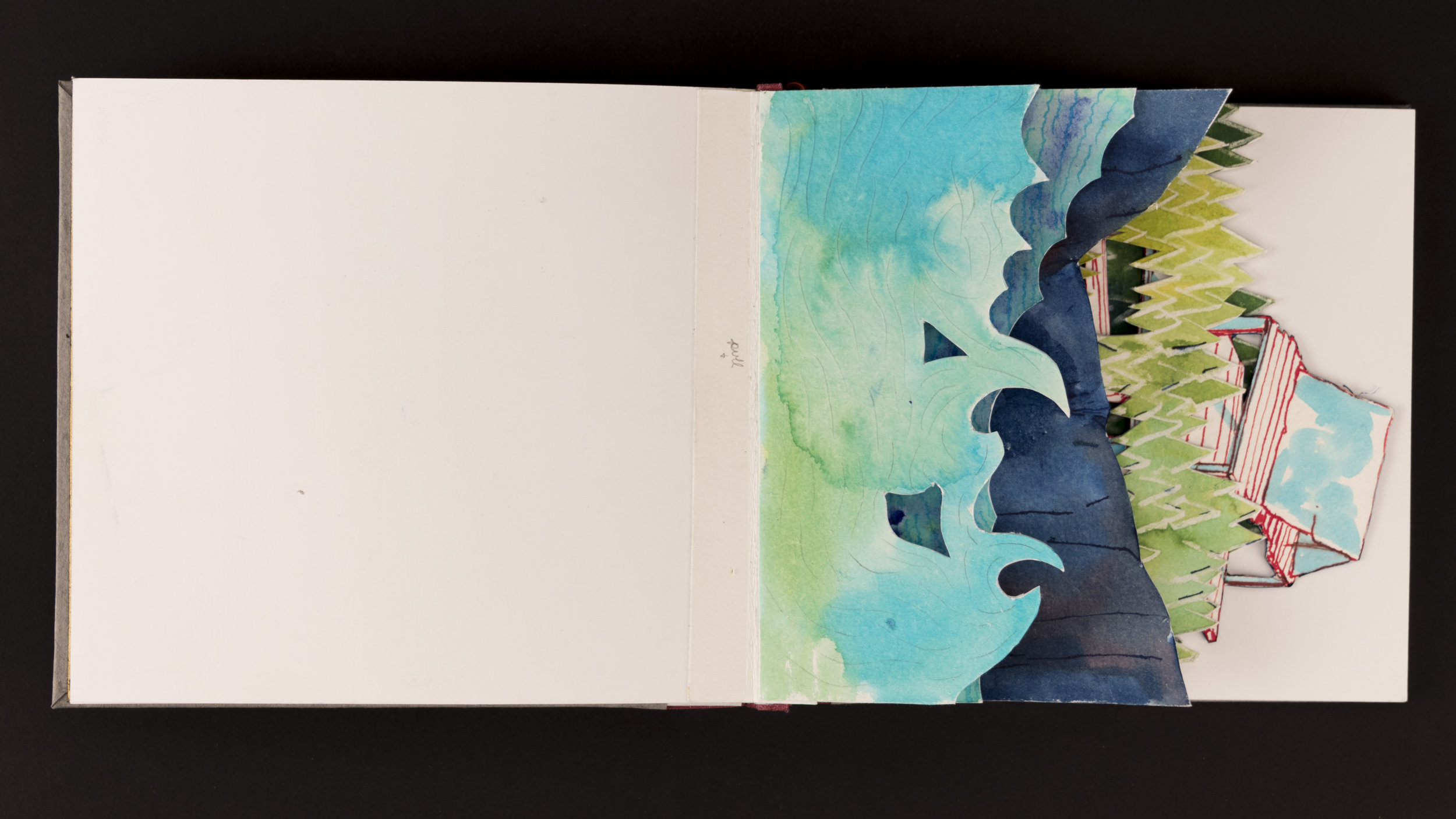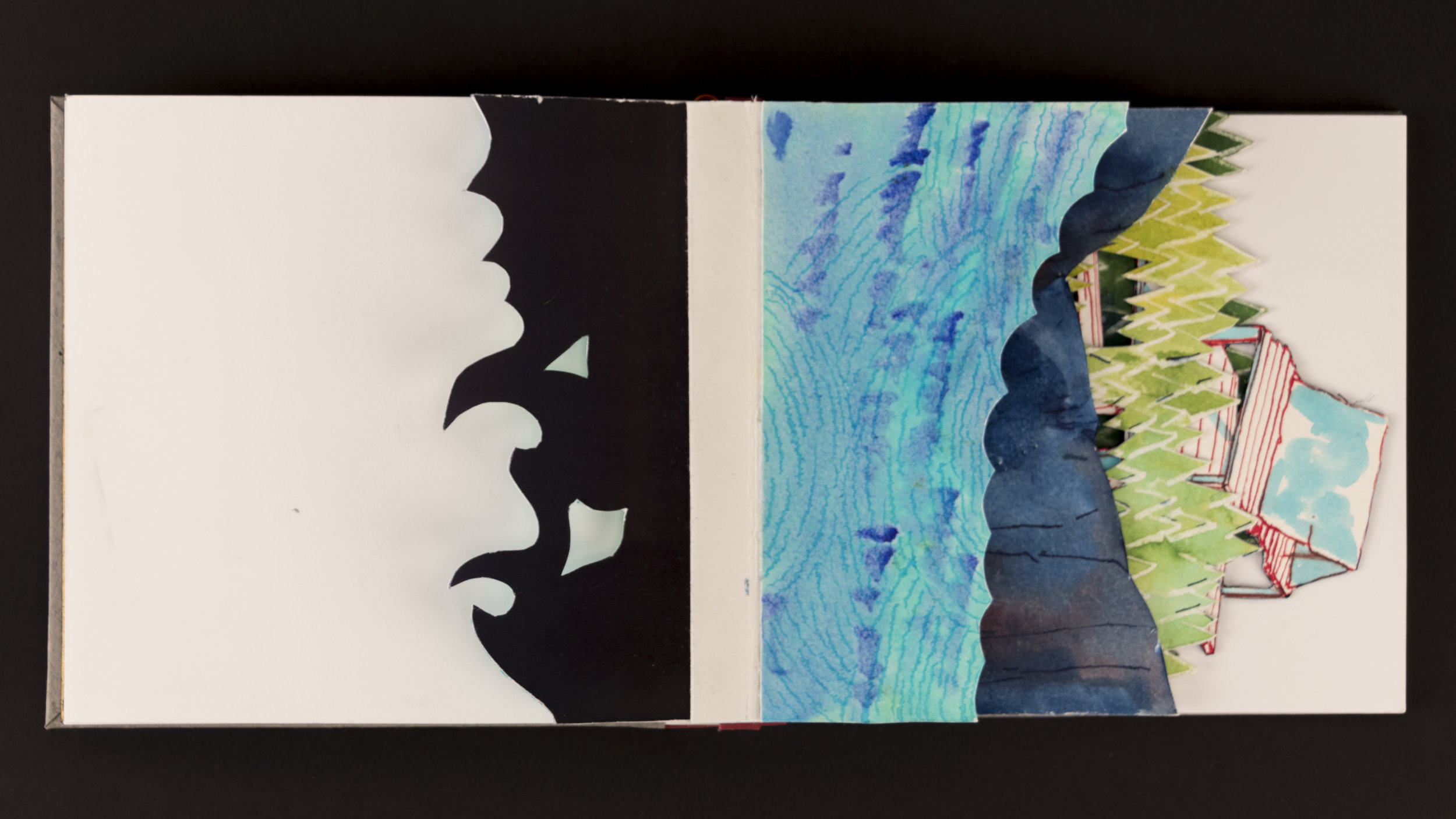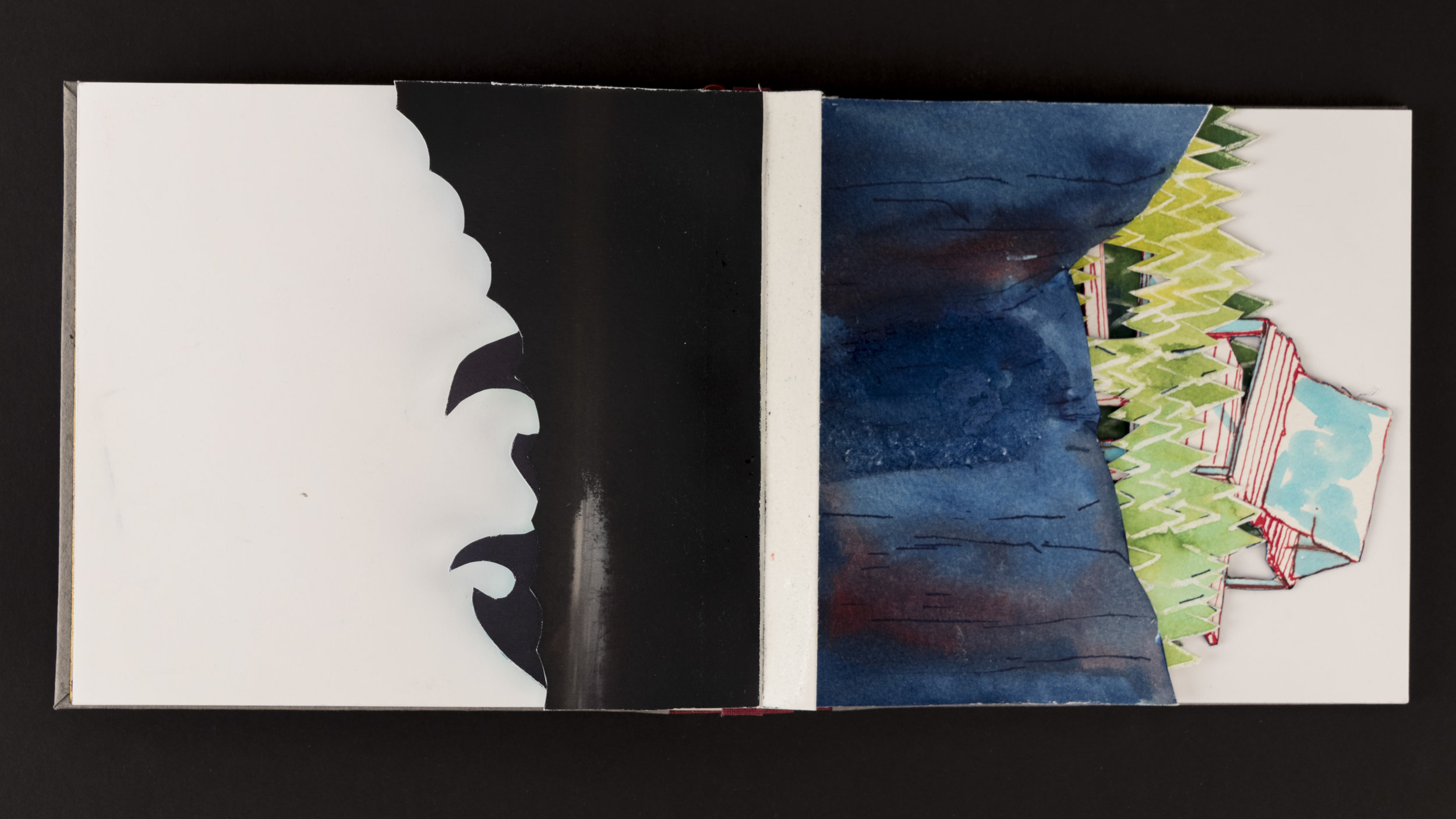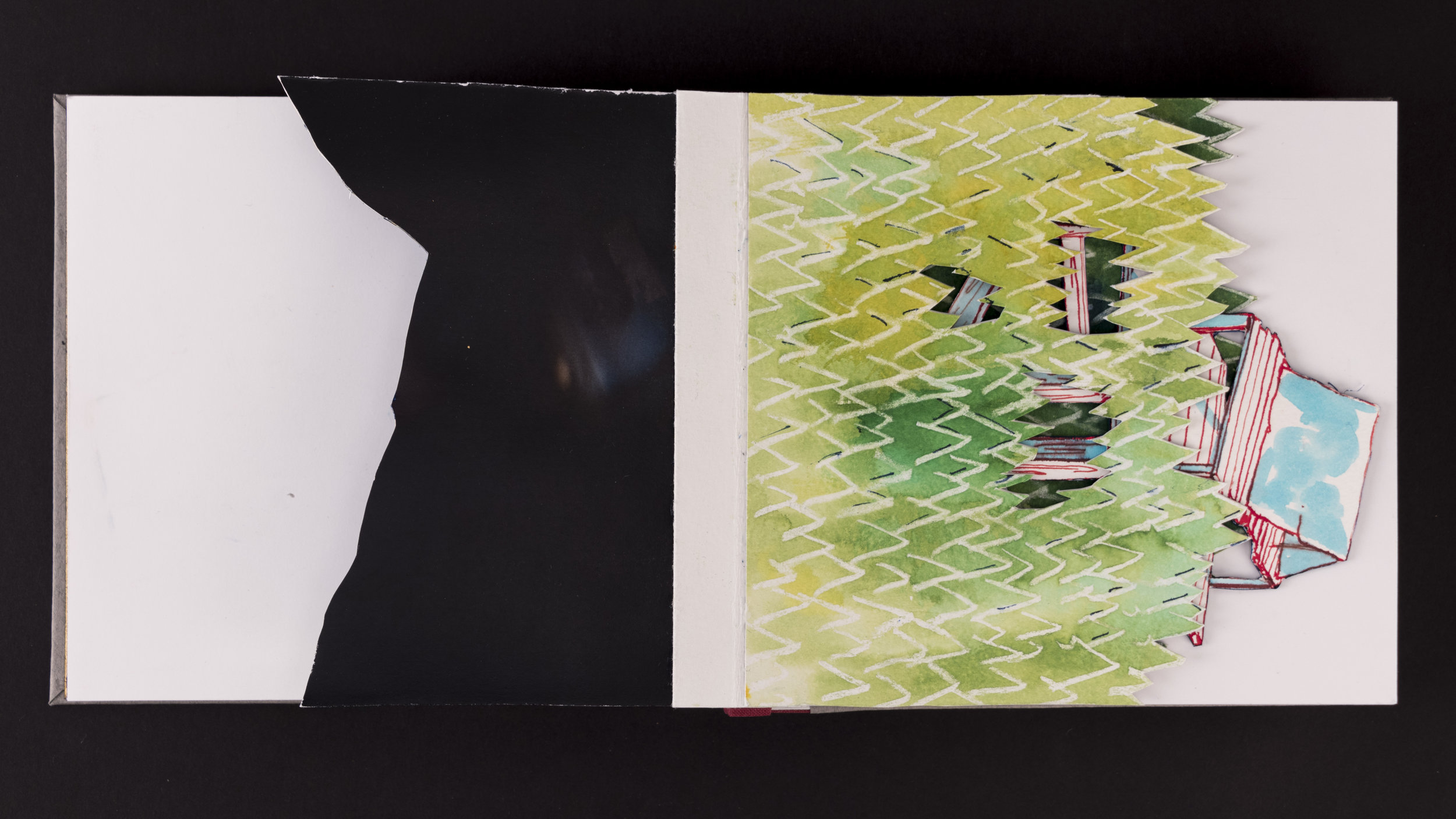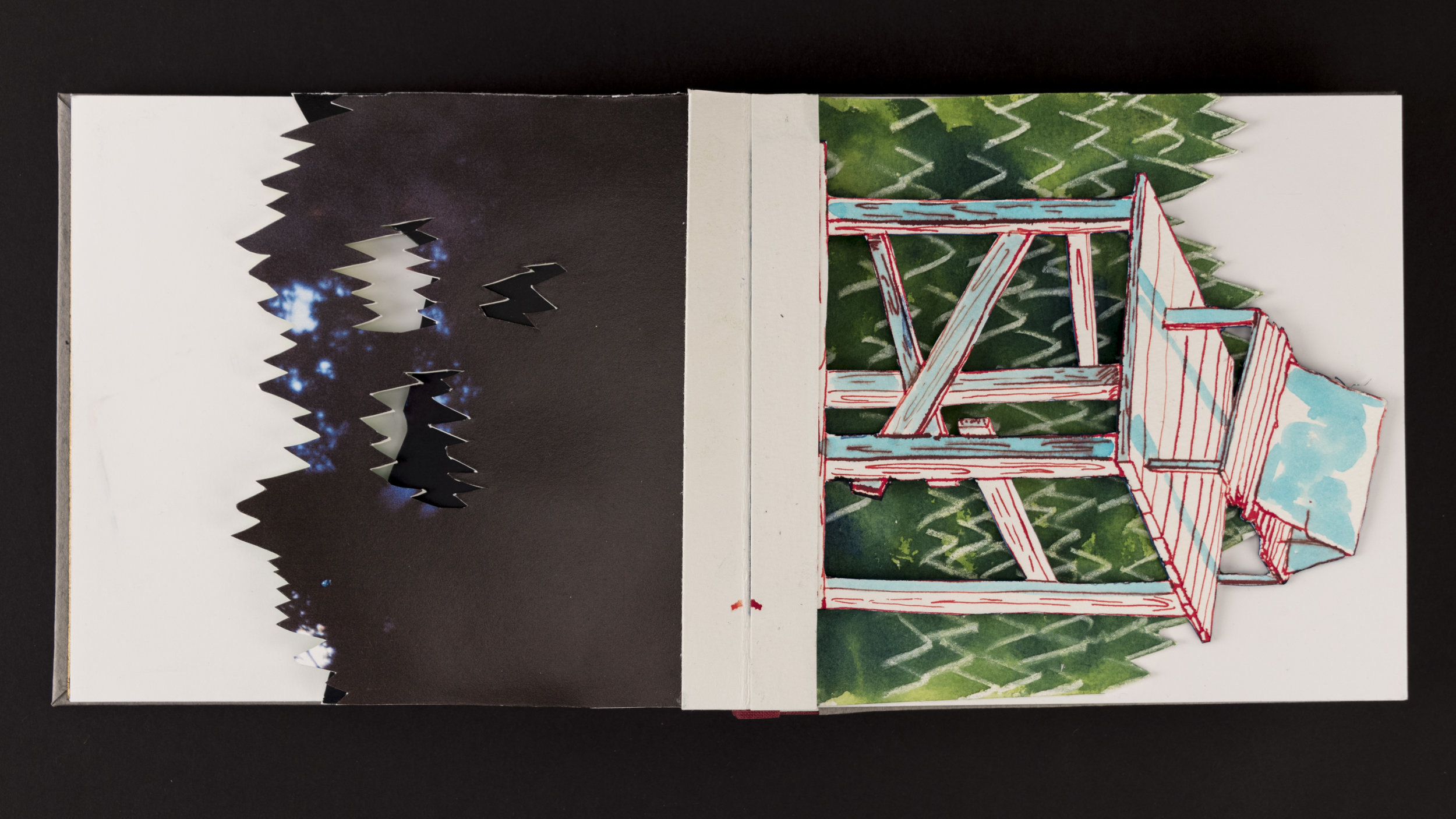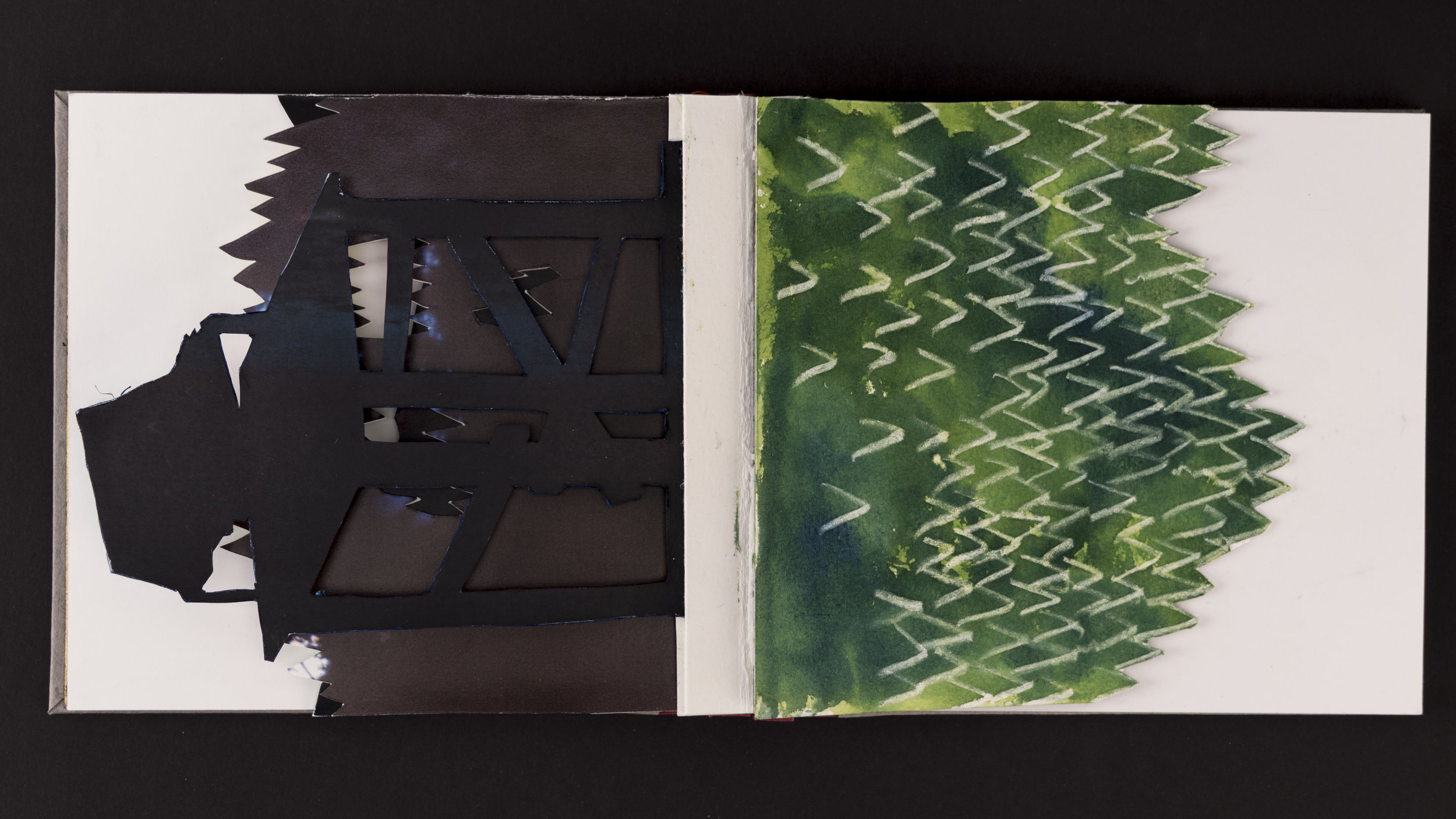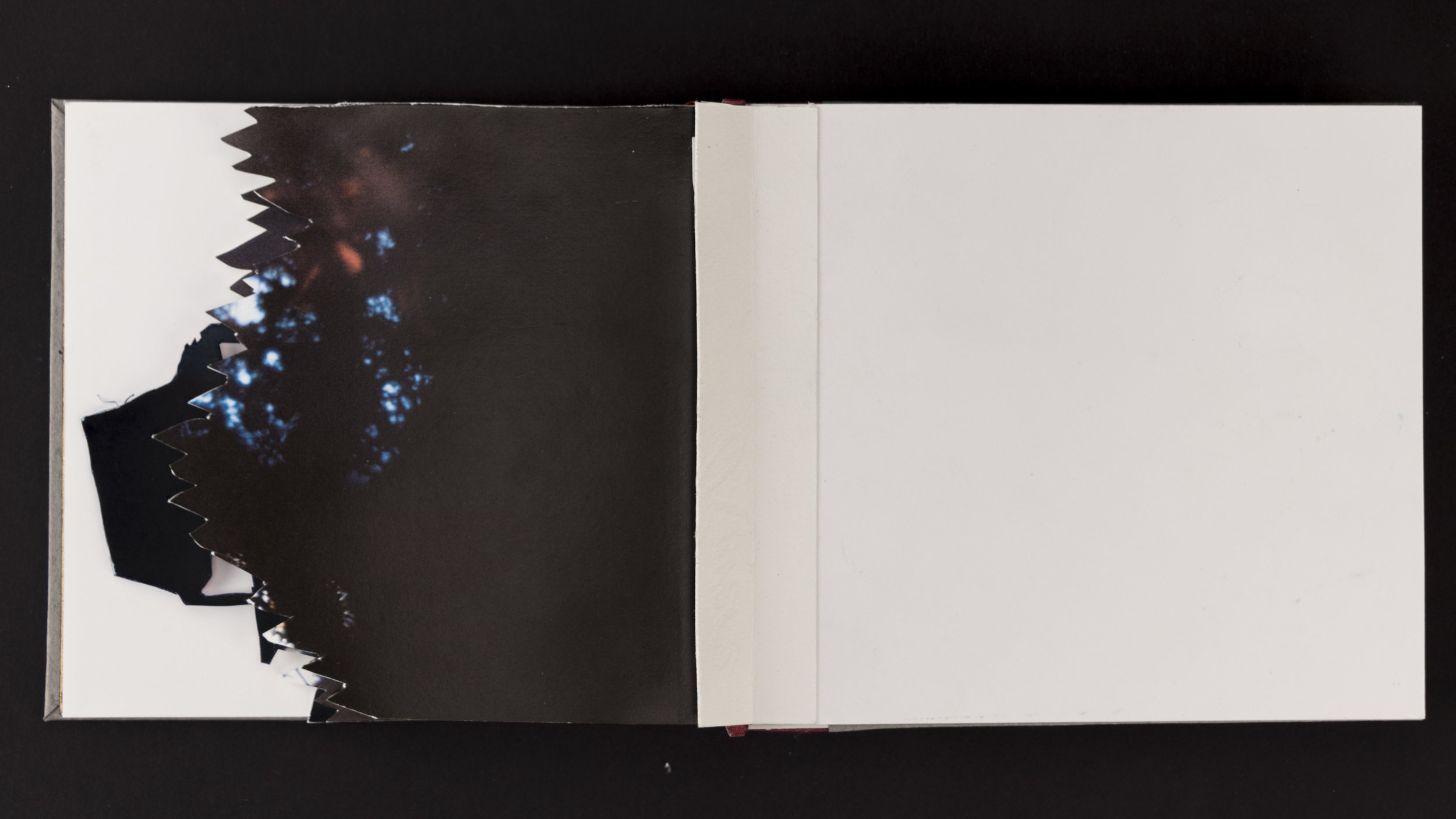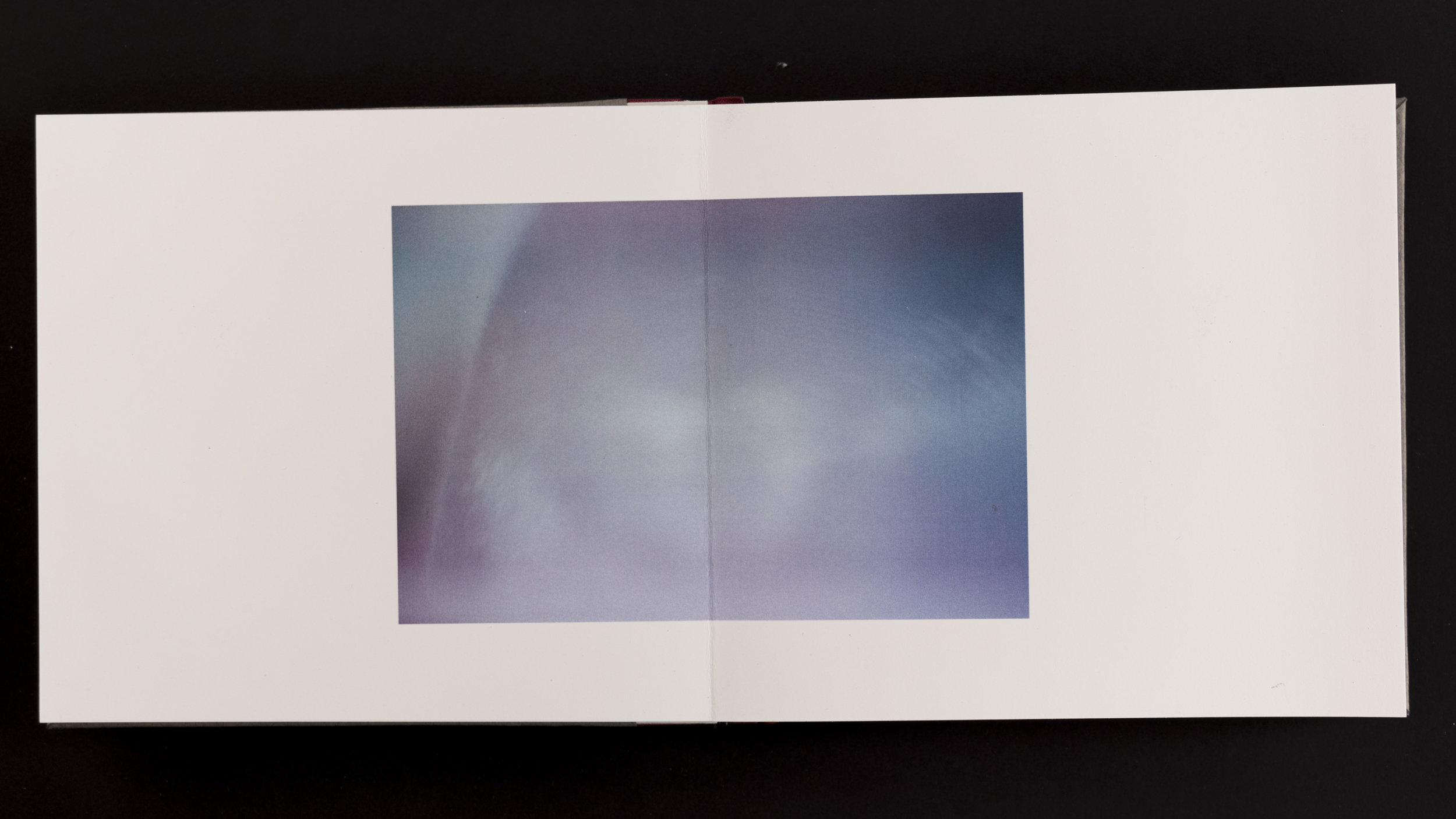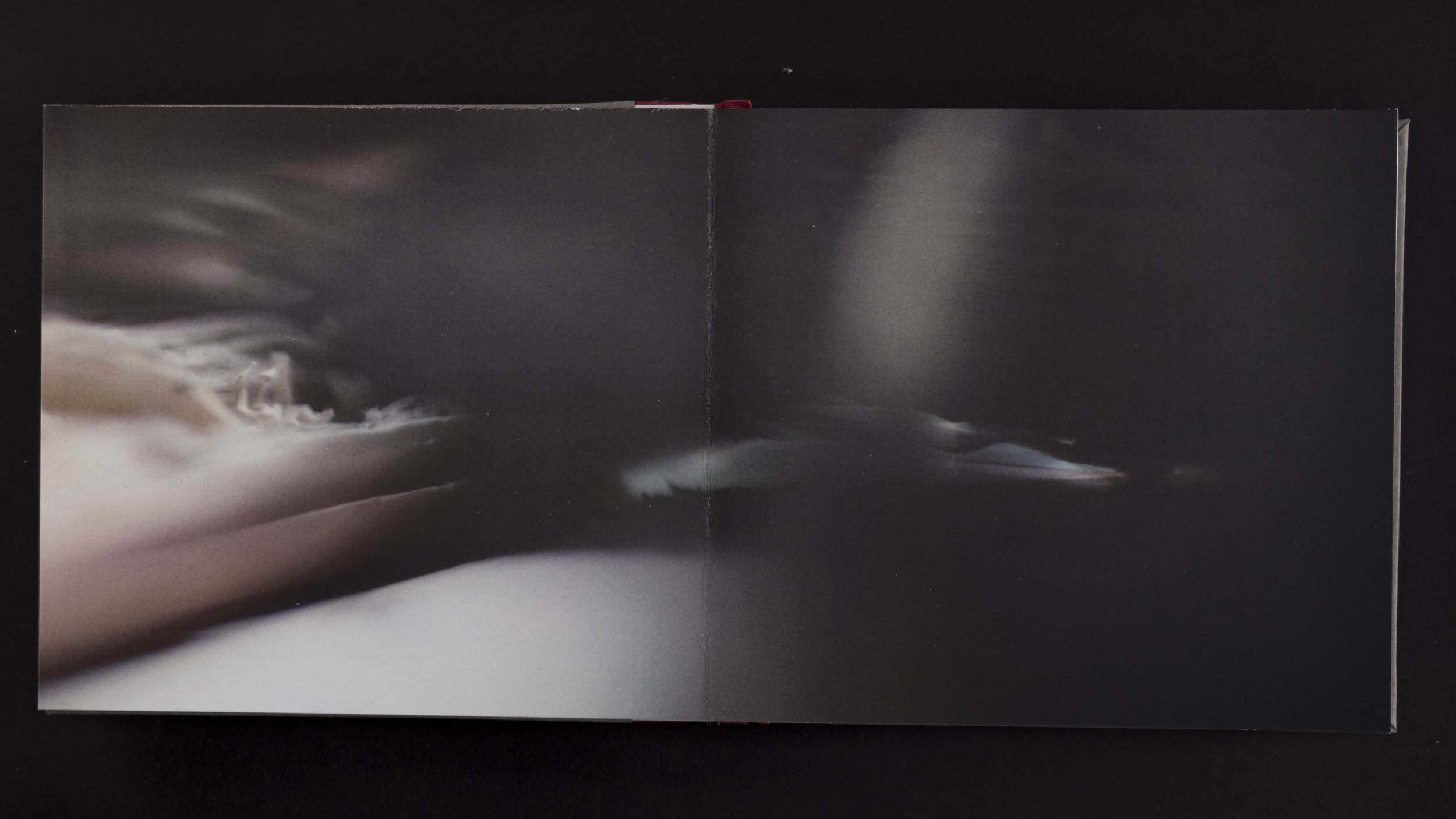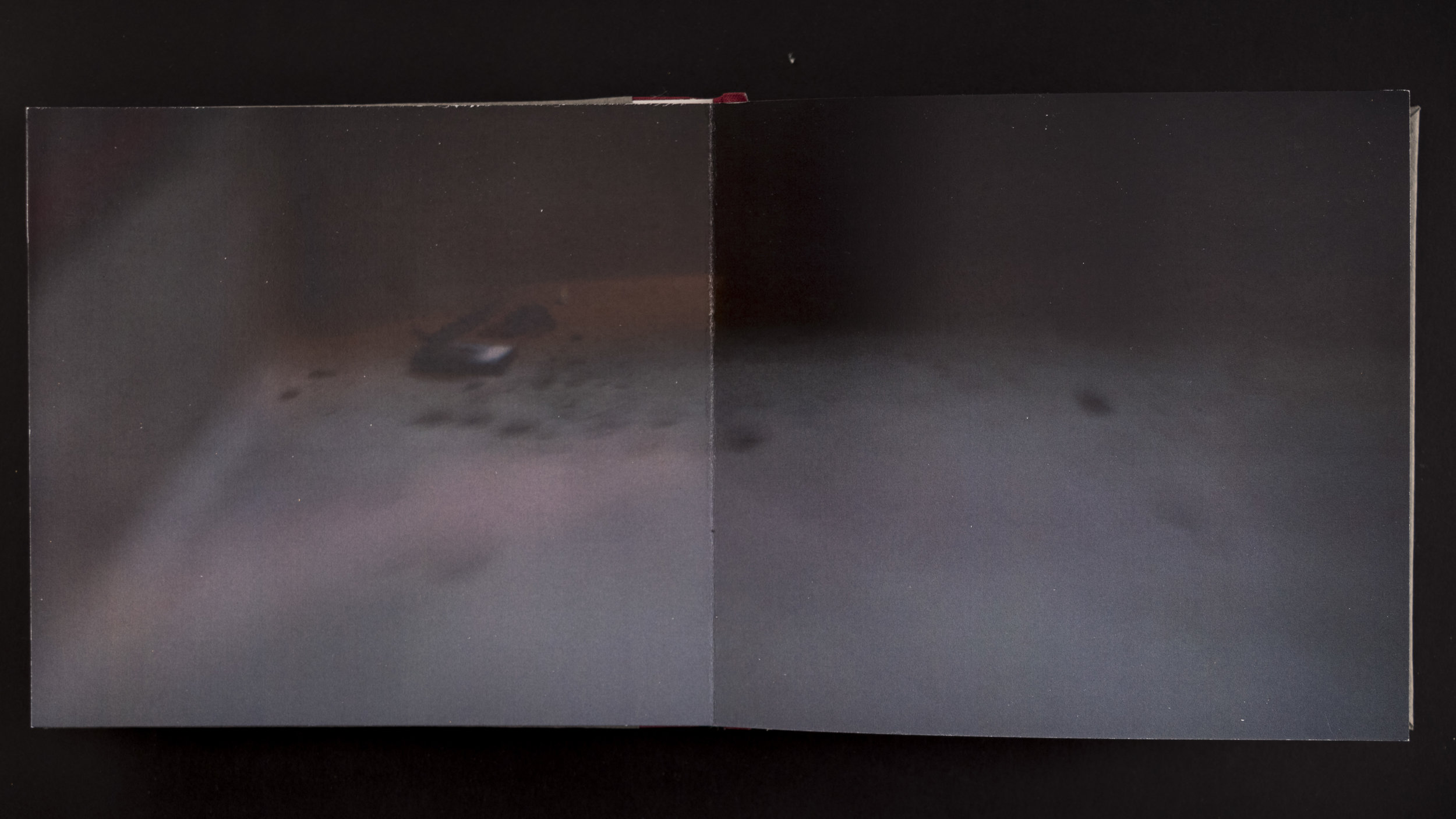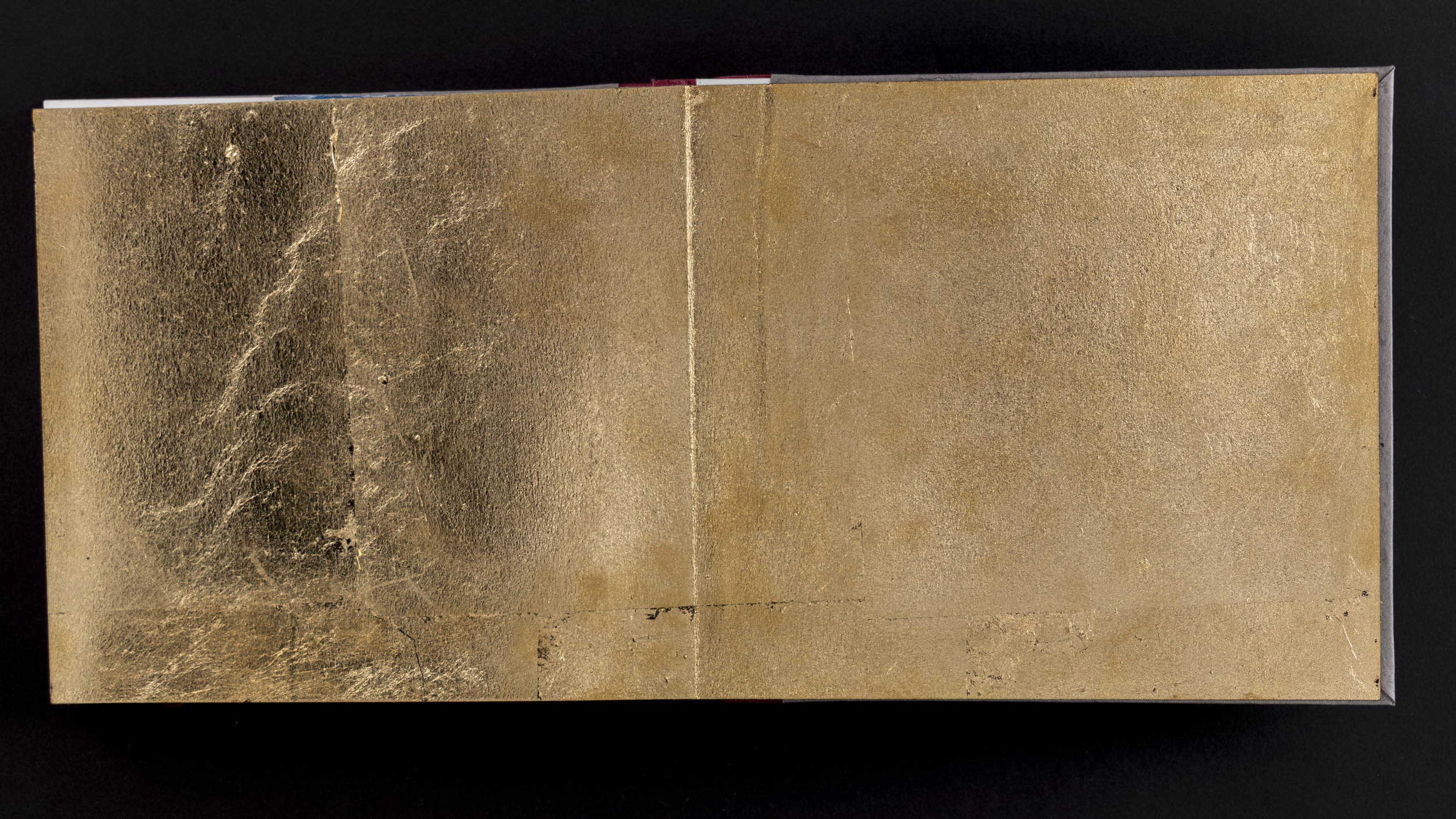 Book I
Handmade book w/ photographs & hand-drawn elements.
Cameron DuPratte & David Dunsmoor - 2016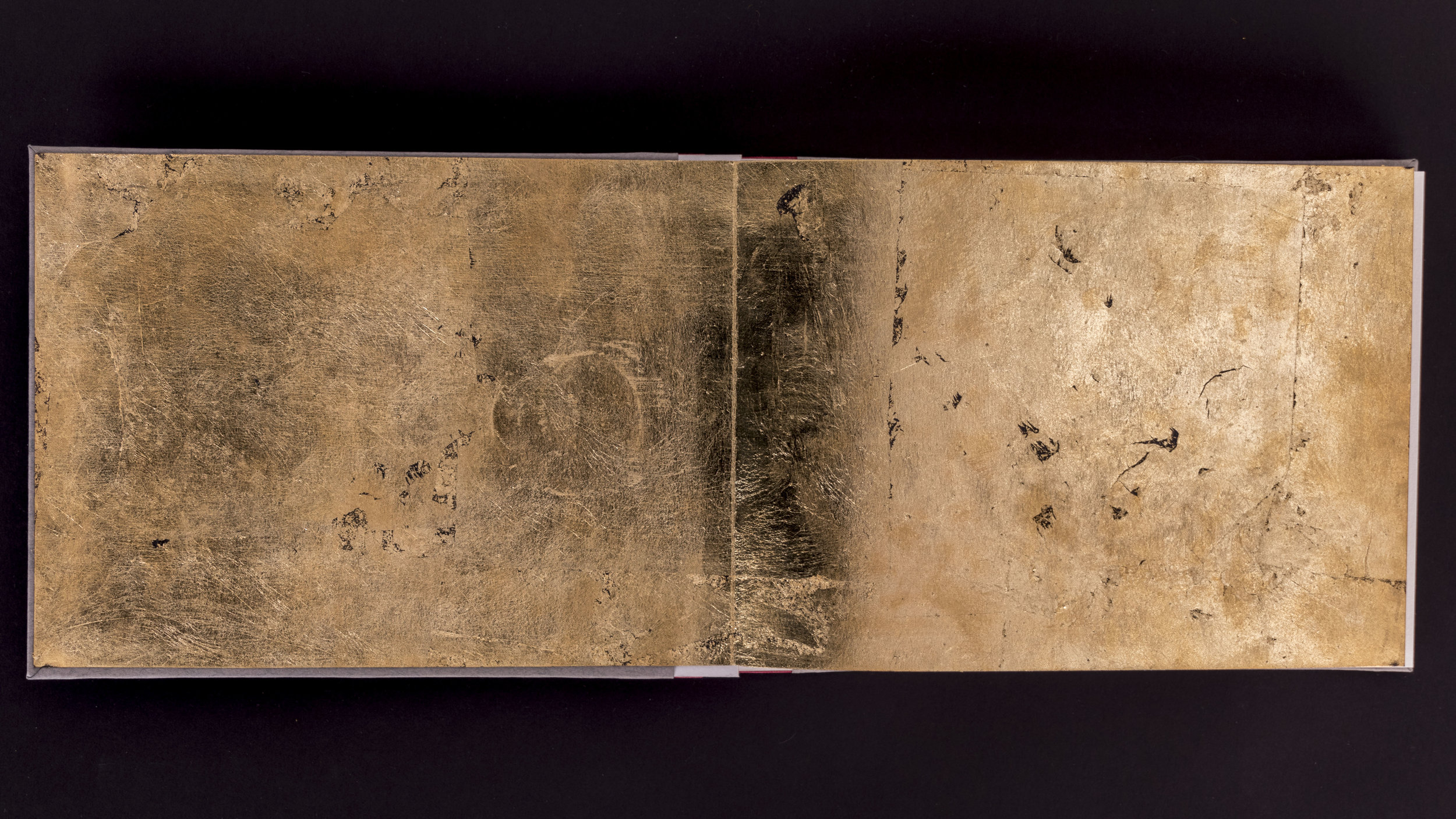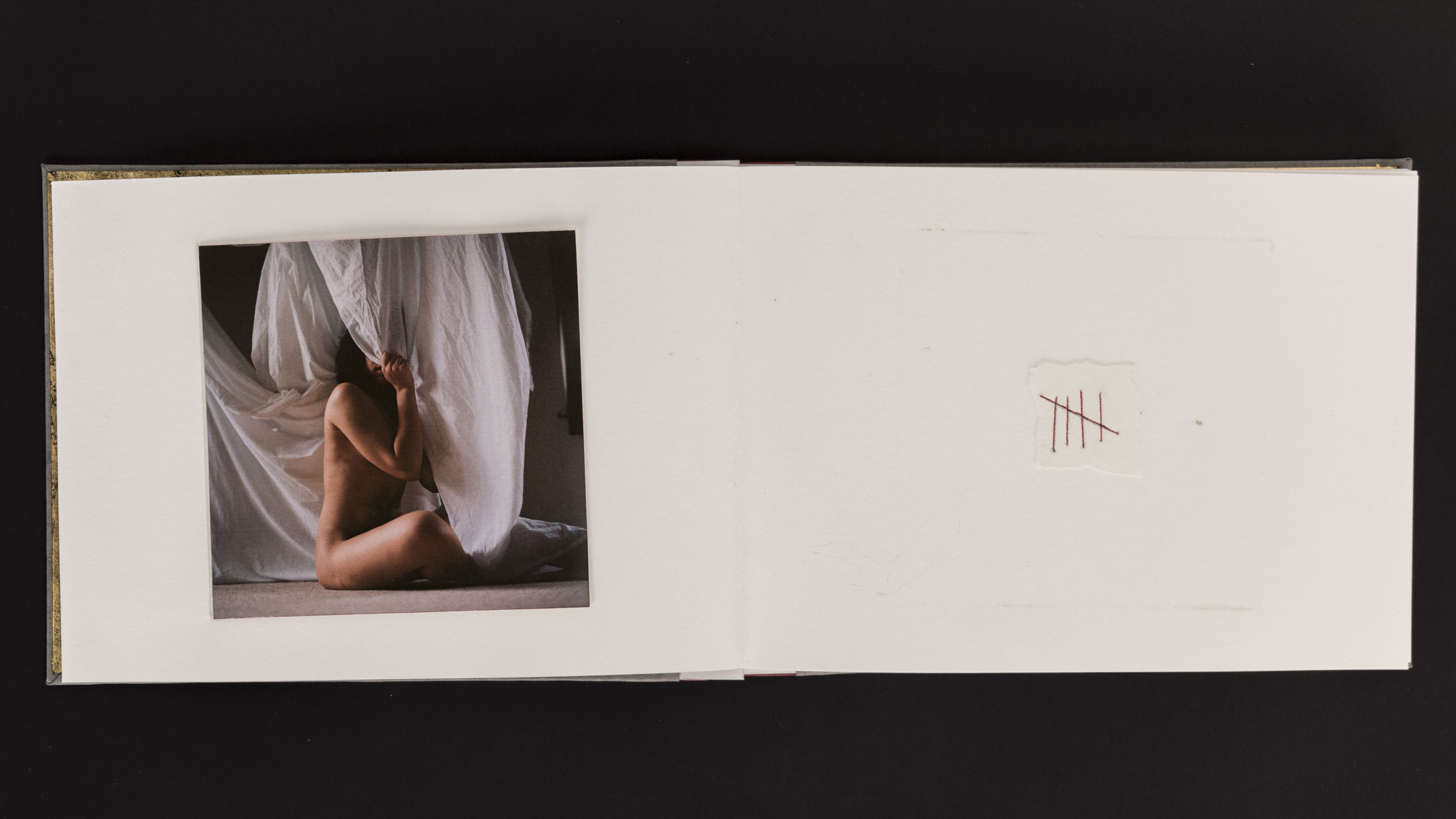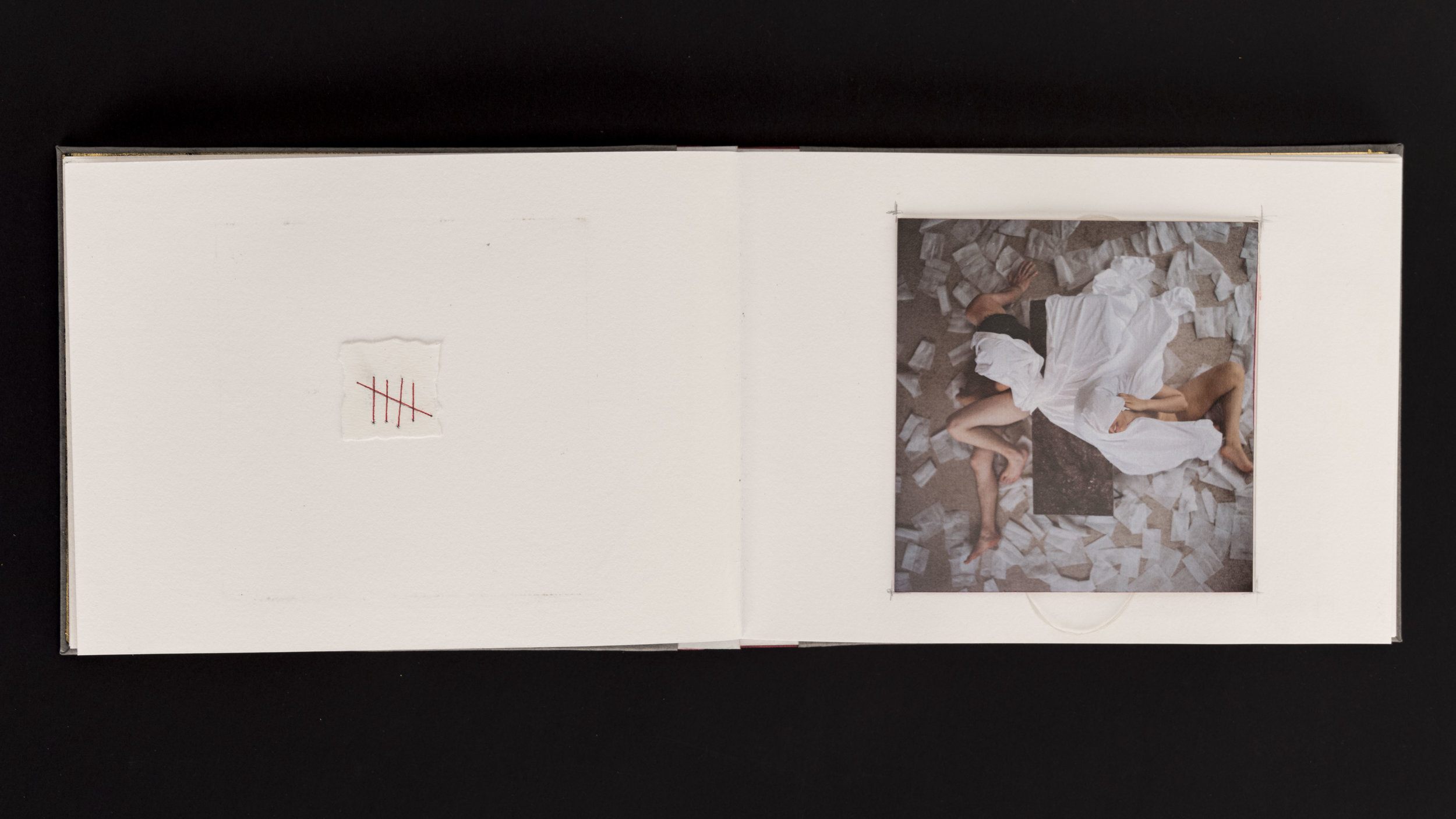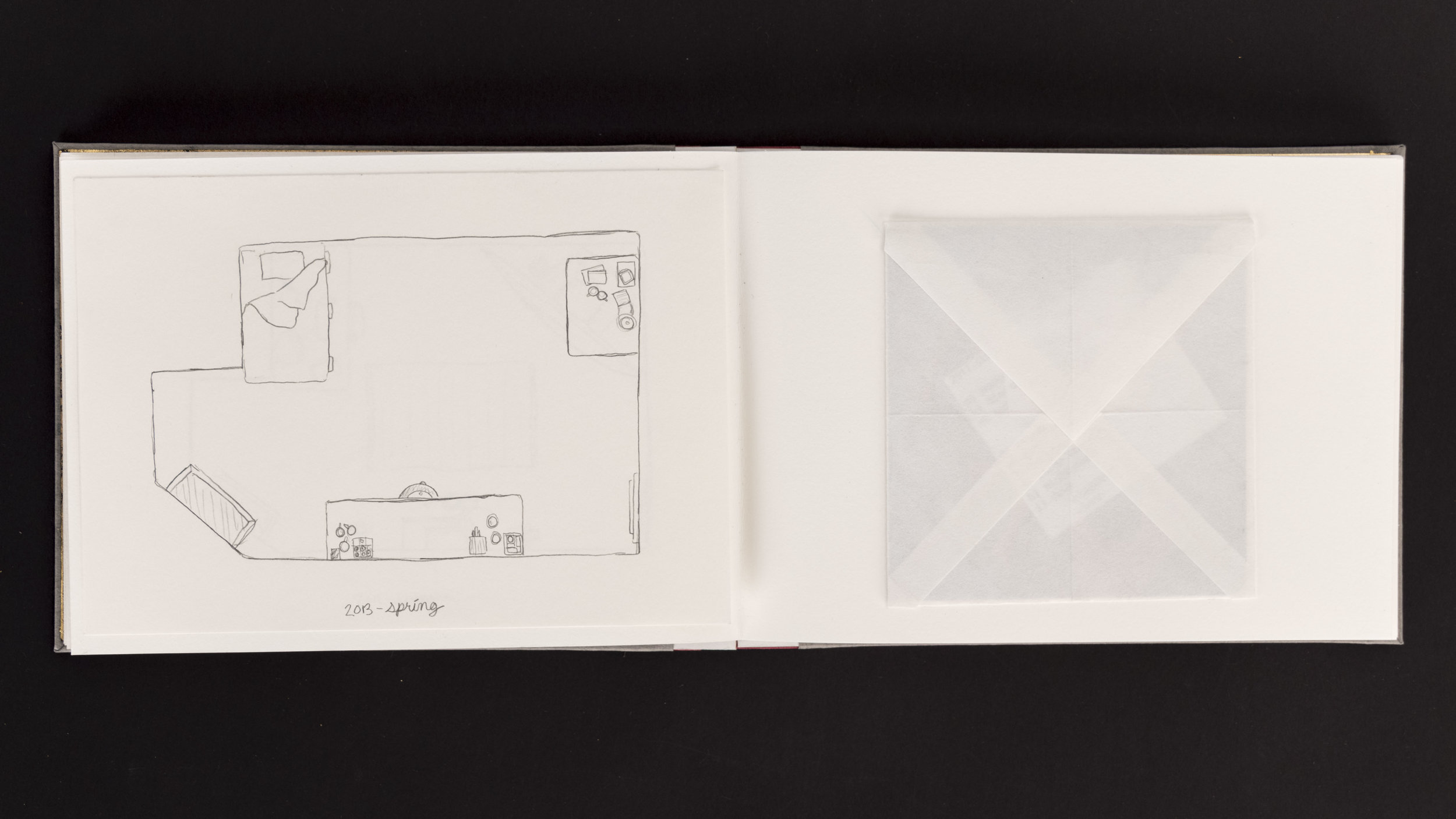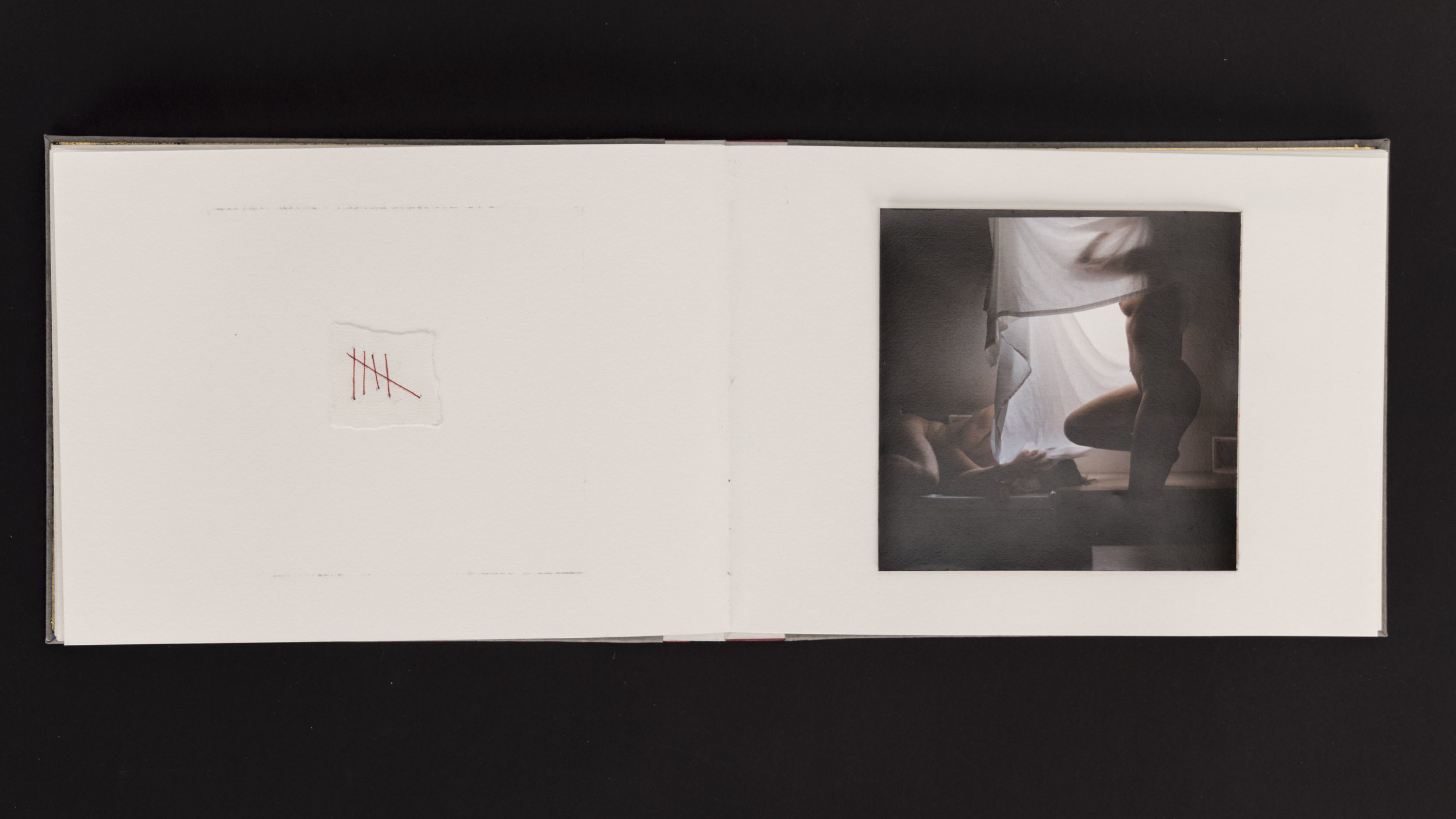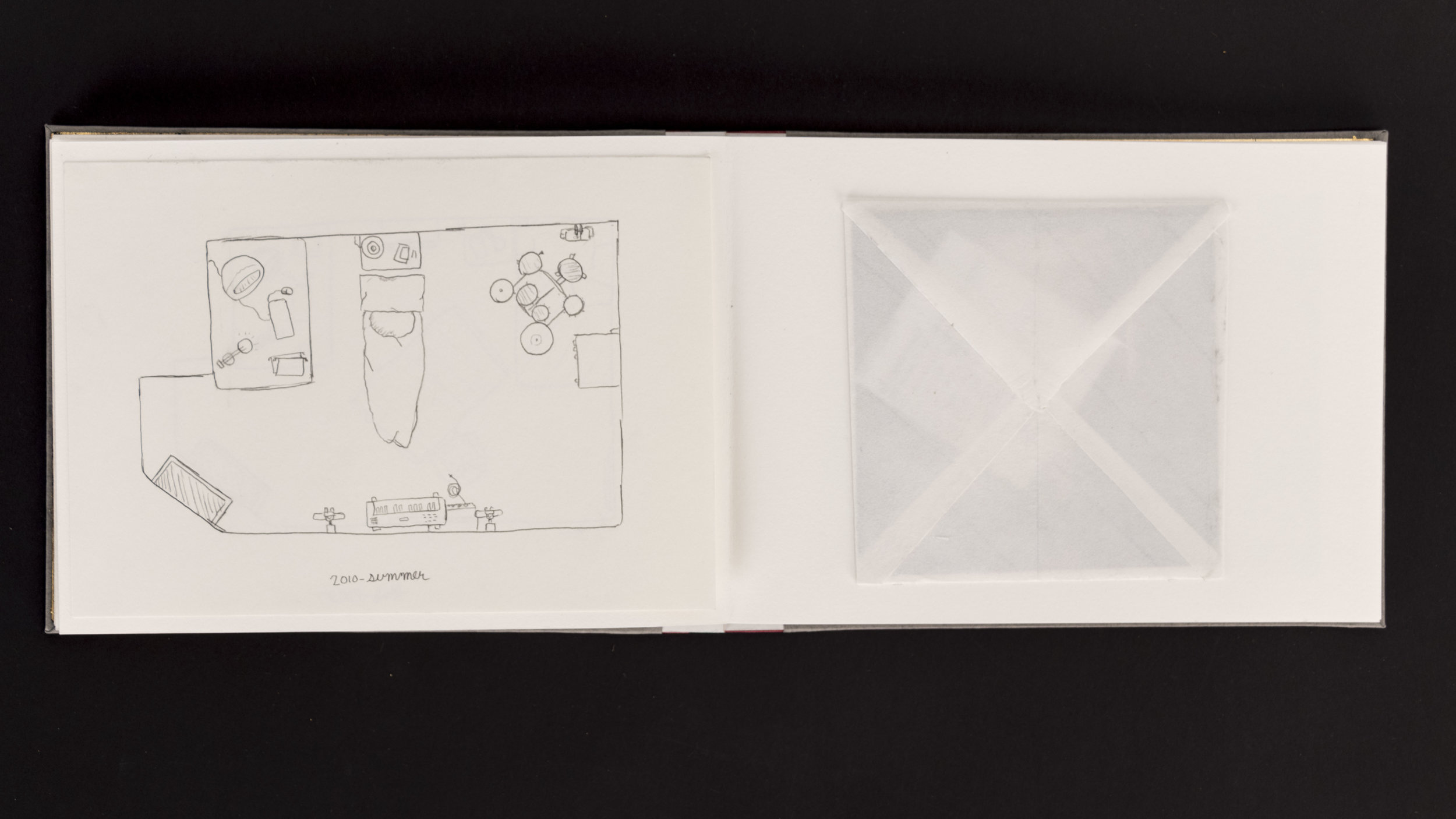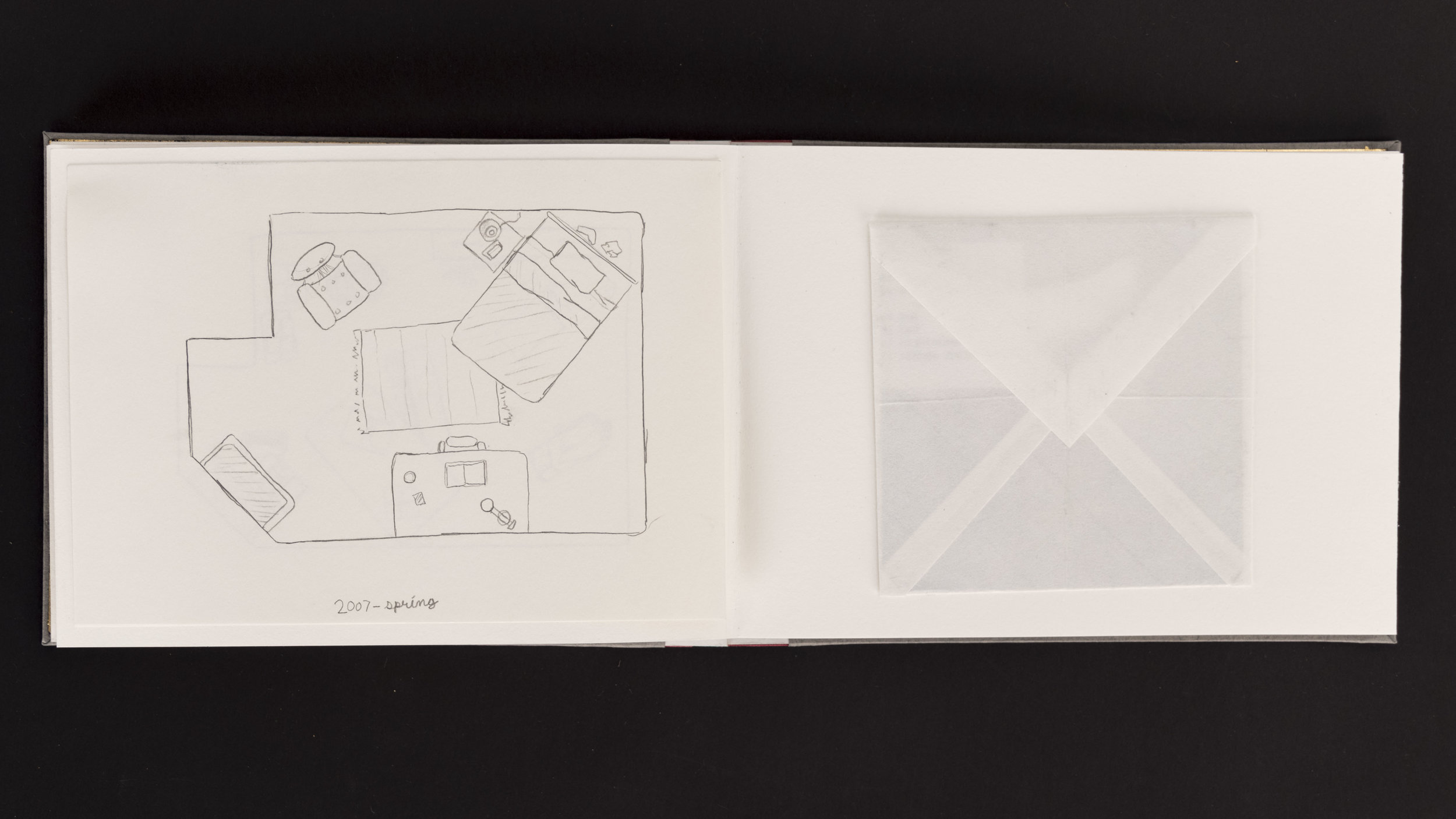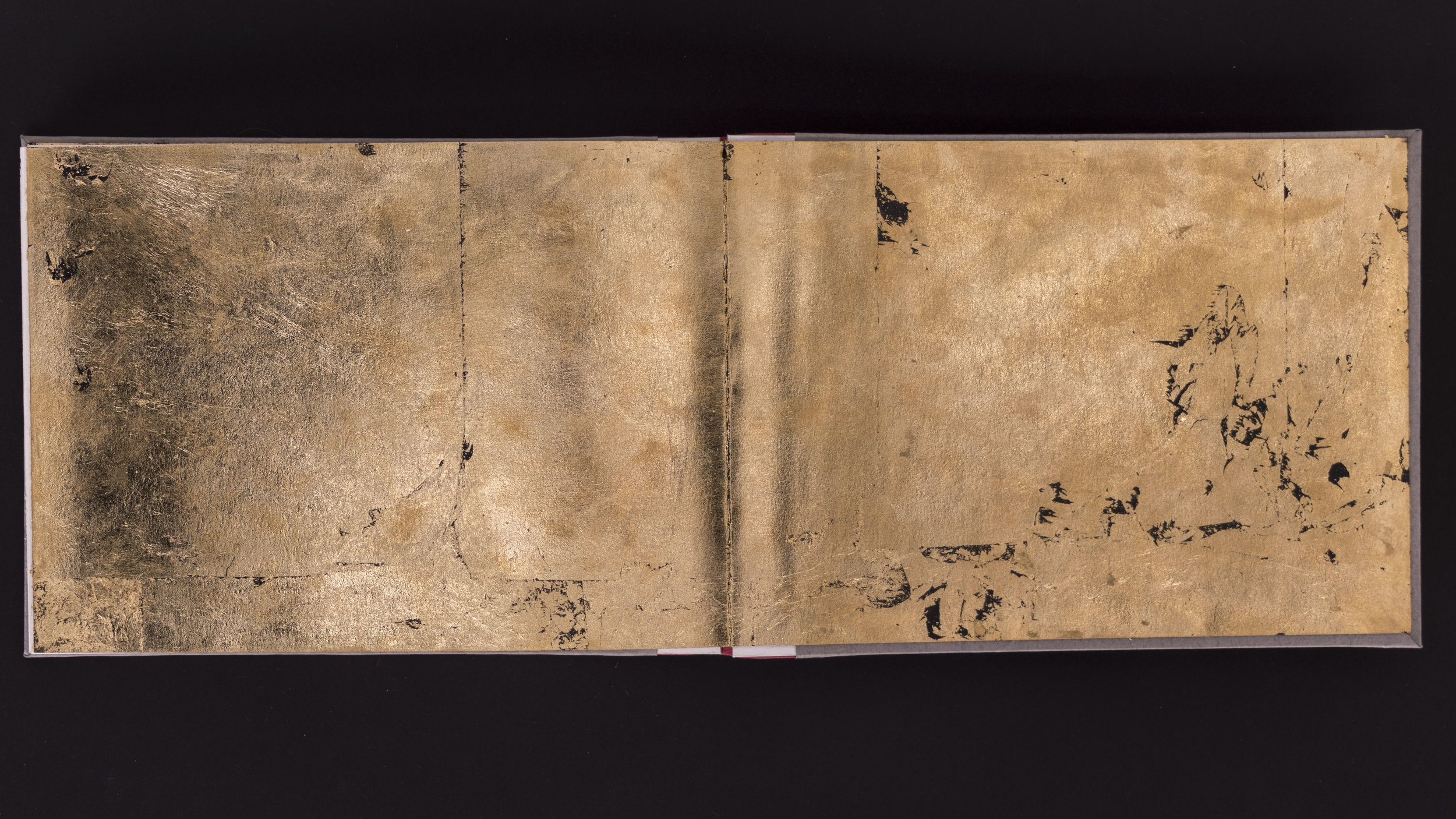 Book II
Handmade book w/ photographs & hand-drawn elements.
Cameron DuPratte & David Dunsmoor - 2016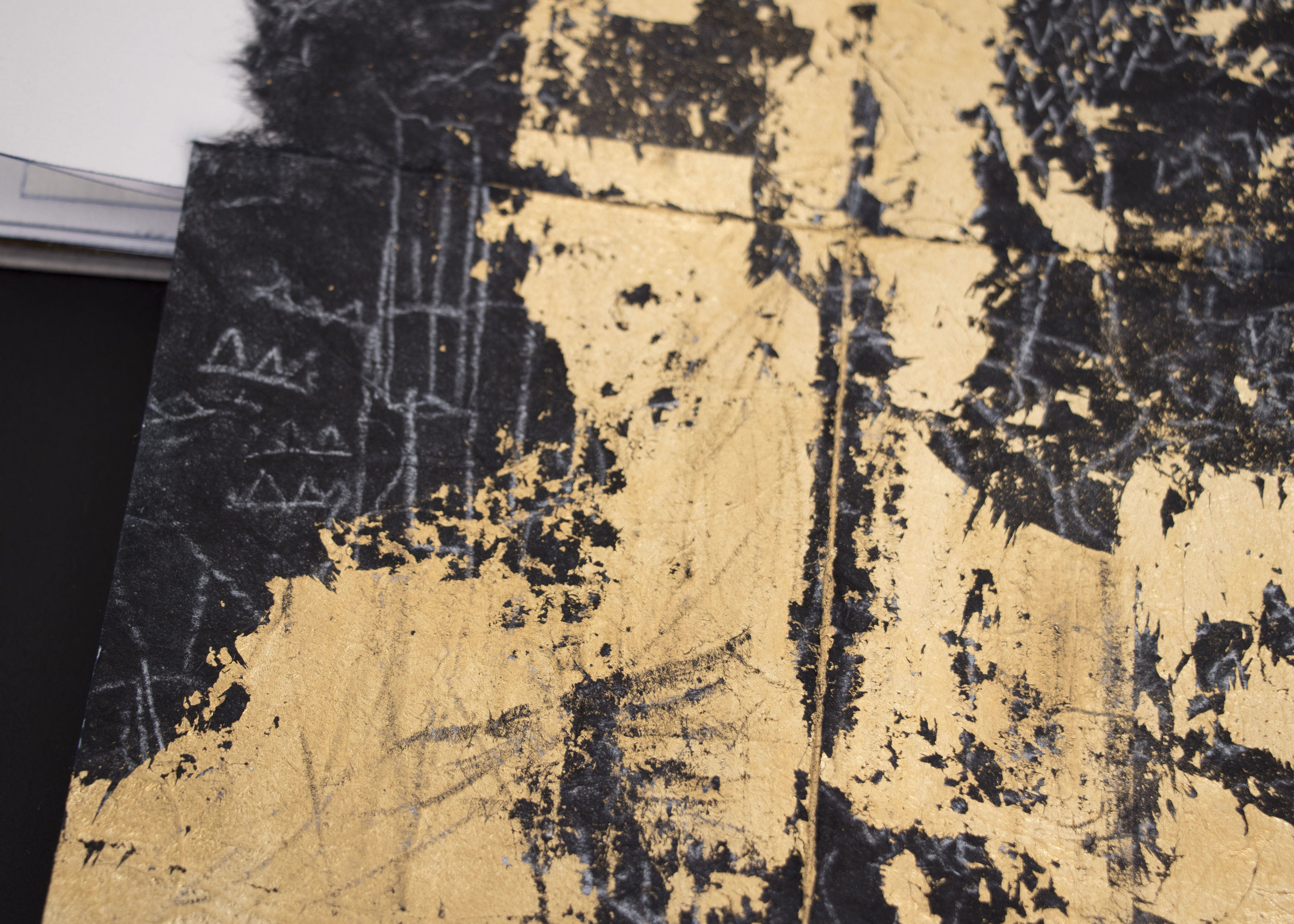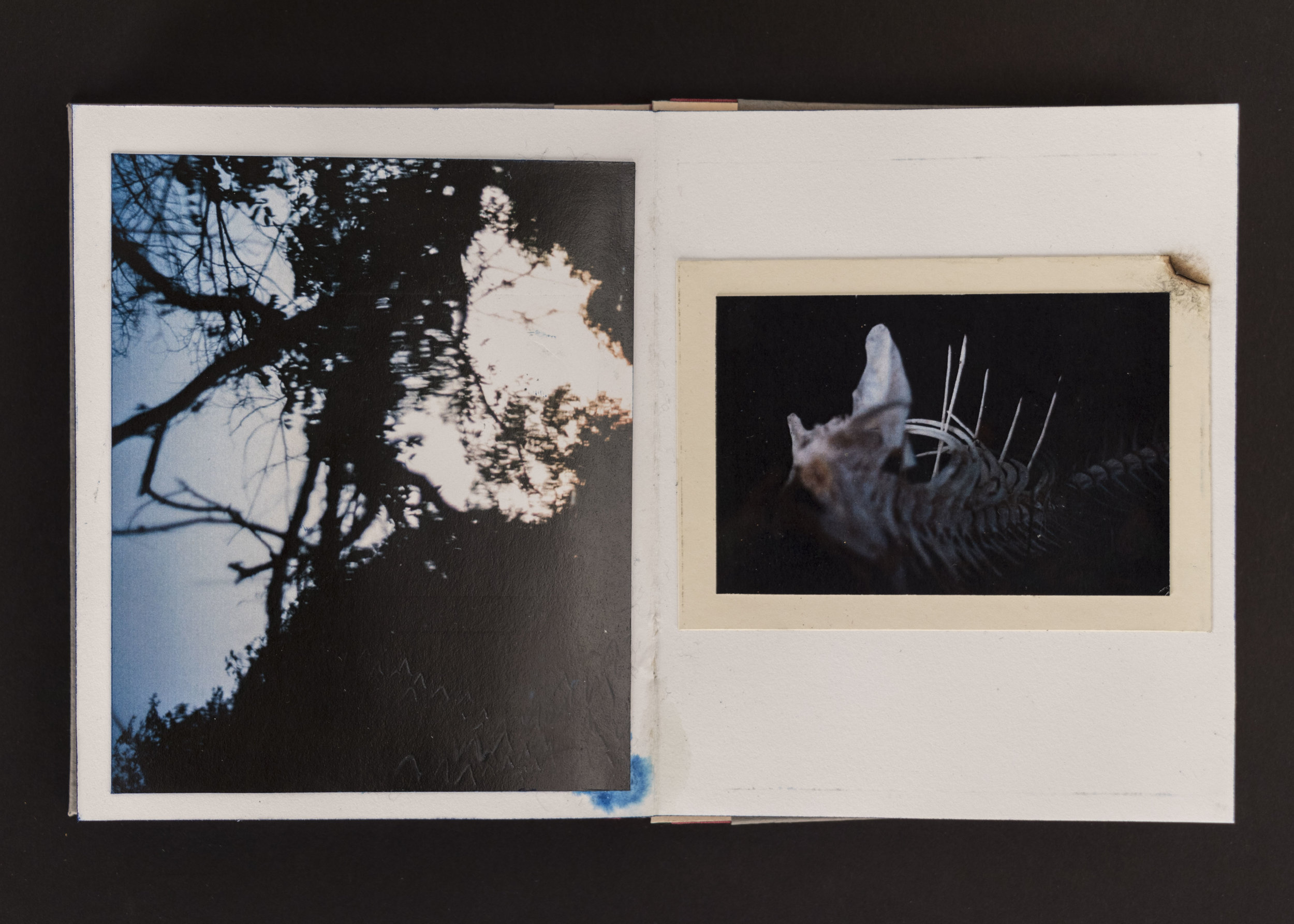 Book III
Handmade book w/ photographs & hand-drawn elements.
Cameron DuPratte & David Dunsmoor - 2016